Worship Director (Bi-Vocational)
Legacy Church is looking for a worship director to help lead a growing congregation in a growing region of New England. This position will be bi-vocational, but as the church grows, will become a paid part-time and eventual full-time position.
The Worship Director must have a heart for making disciples, want to lead and develop a team of musicians in their walk with Jesus, and to mentor newer musicians in their gifts.
The Worship Director will meet 1-2 times a week with the Lead Pastor and discuss the previous week's service as well as work on the next week's. The Worship Director is encouraged to develop outreach opportunities to the community including worship nights and playing on the town green during their summer concert series if their time allows.
Other Responsibilities:​​
Oversee weekly set selection and submit weekly set lists
Responsible for all worship slides
Facilitate nightly rehearsals for worship
Organize set up and sound check
Coordinate with the pastor to ensure an effective flow
Qualifications:
Must be a believer in Jesus Christ and hold to Legacy Church's bylaws
Previous experience preferred but not required
General worship leading experience
Experience leading worship rehearsals and practices
Experience leading and developing a worship team (i.e. creating set lists, leading a band)
Experience leading worship both vocally and instrumentally
Familiarity with sound equipment and computers preferred but not required
Please send your resume and three references (Including one from your current pastor) to admin@fbcsutton.com
Powered by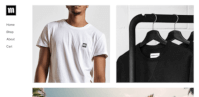 Create your own unique website with customizable templates.