To Make Jesus The Center of Every Home in Southern Worcester County
Something New Happening in Someplace Old
If you're h
appy or hurting, struggling or successful, doubtful or believing, you matter to God and you matter to us.
Legacy Church at
​First Baptist Sutton has been around since 1735, but we're in the beginning stages of starting something new. What does that mean? We seek to be the church that Jesus wants us to be, how we treat ourselves, our neighbors, our community, and our region. We know traditions can keep many away from church, so we're not bound to them. We're replanting as Legacy Church, so if you want to be a part of something new and have a hand in creating it, then come check us out.
Powered by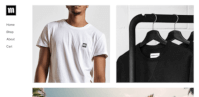 Create your own unique website with customizable templates.